APPLY ON GIG ECONOMY PLATFORMS

Uber
Rideshare
"Move the way you want"
"Rides and beyond"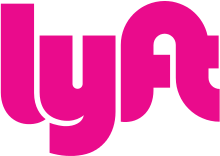 Lyft
Rideshare
"Want to be your own boss? Start today."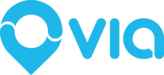 Via
Rideshare
"Ride-sharing is the future"
"Start earning big in your 1st month"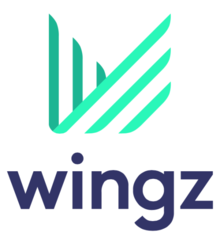 Wingz
Rideshare
"Become their Favorite Driver"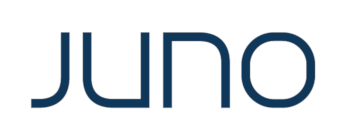 Juno
Rideshare
"Juno Treats Drivers Better"
"Drivers Treat You Better"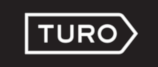 Turo
Carsharing
"Let Your Car Work For You"
"No Monthly Fees"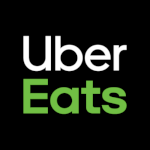 Uber Eats
Food Delivery
"Make Money On the Go"

Caviar
Food Delivery
"Become a Courier"
"Earn up to $25/hour and receive 100% of customer tips"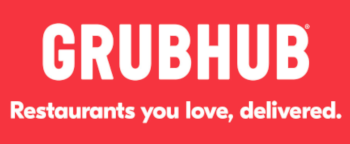 Grubhub
Food Delivery
"Earn Your Way, Taste Success"
"Make Great Money, Work When You Want"

DoorDash
Food Delivery
"Delivering with DoorDash, You Get Flexibility and Financial Stability"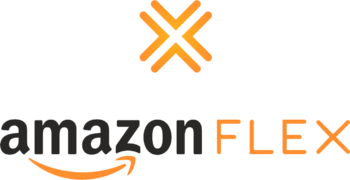 Amazon Flex
Delivery
"Great money."
"Make $18 to $25 an hour
"Put the power of Amazon behind you."

Instacart
Shop and Deliver
"Earn extra income in your spare time."
"Flexible schedule."

Postmates
Delivery
"Earn on Your Own Schedule"
"No Fees or Time Commitments"

Favor Delivery
Food Delivery
"Choose Your Hours"
"You Receive 100% of Your Tips"
"Earn between $10 to $18/hr"

Deliv
Delivery
"Earn up to $22/hr"
"No Passengers or Hot Food!
"No Mess, No Stress.

goPuff
Delivery
"Flexible Schedule"
"Career Advancement"
"Up to $15+/hr"

SHIPT
Delivery
Get Paid to Shop with Shipt.
"Deliver things people love, from the store they trust"

Roadie
Delivery
"Choose Deliveries That Fit Your Schedule"
"Earn up to $60 for driving locally and up to $650 for a road trip"

UrbanSitter
Childcare
"Top Sitters Earn Over $1,000 a Week"
"No Fees. Keep 100% of what you earn."

Fasten
Rideshare
"People First"
"Rides in Seconds"
"Fixed $.0.99 commission per driver/trip"

Handy
Cleaning & Handyman Tasks
"Earn up to $22/hr as a Cleaner"
"Earn up to $45/hr as a Handyman"

Rover
Pet Care
"Get paid to play with dogs"
"Earn up to $1,000/month"
"Set your own schedule and prices"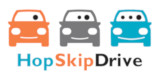 HopSkipDrive
Rideshare for Kids
"CareDrivers earn up to $32/hr"
"Set your own schedule"
"Choose rides in your area"

Freelancer
Freelance Marketplace
"Free sign up"
"32 million professionals on-demand"
"Fee for fixed price projects is 10% or $5.00 minimum"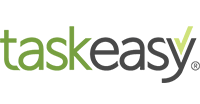 TaskEasy
Lawn Care
"Contractors get free access to work from paying customers"
"Reliable Payments."

Care.com
Care Providing
"Caregiving is a rewarding job"
"Work flexible schedules"
"Make $11-$17/hr as a care provider"

Bellhops
Moving Services
"Pay bills, gain skills"
"Earn on average $21/hr"
"Build your own schedule"
"Set your own hours"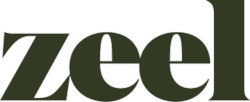 Zeel
Wellness
"Get the best pay in the industry"
"18% gratuity is always added"
"Set your own schedule and locations"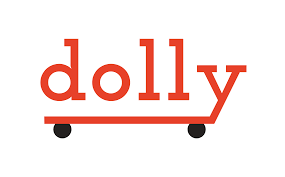 Dolly
Moving Services
"Dolly Helpers make $30+/hr"
"Dolly Hands make $15+/hr"
"Work on Your Schedule"

Wag!
Pet Care
"Get Outside. Walk Dogs. Earn Money."
"The more you walk the more you earn!"
"Be your own boss"

Safr
Rideshare for Women
"Safr drivers are paid more"
"Earn Incentive Share Units and take part in Safr's success"

Arro
Rideshare
"Earn more driving with ARRO!"
"Low fees, fast payouts, automatic tips"
"Free Training & 24/7 support"

EatStreet
Food Delivery
"Make great money"
"Flexible Schedule"
"Be part of the team"
"No experience required"

Field Agent
Tasks
"It Pays to Be a Field Agent"
"Make money with your phone"
"Job tasks typically pay between $1 and $12 each"

Gigwalk
Tasks
"Find gigs in your area"
"Gigs take from 5 ming to few hours"
"Make from $3 to $100 per gig"

Viggle
Viewer Tasks
"Watch your favorite shows or movies and earn rewards"
"Redeem Viggle Points to cash"

EasyShift
Retail Tasks
"Get paid to shop, eat, and explore your city"
"Earn cash anywhere"
"Tasks are simple and fun"
"Fast payments"

ShiftSmart
Tasks
"Get access to a variety of job opportunities in retail, healthcare, logistics, and home services"
"Unlock higher payments by creating job history"

Wonolo
Tasks
"Freedom & Flexibility"
"Easy to Make Money"
"No resumes or applications. Just Tap and Go"

Moonlighting
Freelance
"Create your professional profile on Moonlighting"
"Set your rates"
"No fees on jobs. Keep every penny you earn"

Takl
Home Services
"Register as a Takl Provider"
"Be Your Own Boss"
"Work When You Want"
"Get Paid Fast"

Lawn Love
Lawn Care
"Earn more"
"Lawn Love takes care of marketing, quoting, customer service, billing"
"Get paid within 72 hours"

Getaround
Carsharing
"Getaround lets you make money sharing your car"
"Every trip includes $1,000,000 insurance and 24/7 roadside assistance"
"List your car with Getaround"

HyreCar
Carsharing
"List your car to earn."
"Make an average of $14,000/year for each car listed."
"Build roads to financial freedom."
"Earn passive income."

SpotHero
Rent Parking
"Earn income by renting your parking space."
"Get a monthly check or a bank deposit."
"Your extra spot could mean extra cash, effortlessly."

Spot
Rent Parking
"List your parking spot for rent."
"Spot makes it easy for you to earn money from your private parking SPOT."
"List it hourly, daily, weekly, or monthly!"

Yup
Tutoring
"Become a Tutor"
"Earn money"
"Help anytime, anywhere"
"Get paid via PayPal or direct deposit"
Tutor.com
Tutoring
"95% of tutors report satisfaction working for Tutor.com."
"Work on Your Schedule."
"Work from Home."
"Work that Pays"

Cambly
Tutoring
"Tutoring with Cambly is fun & rewarding."
"Get paid $10.20/hr while you chat with students."
"Work anytime & anywhere as much you want"

TeachPartTime.com
Tutoring
"Make Money Teaching English Online to Kids."
"You can earn $14-25/hr to teach online from home."
"Fun and Rewarding."

Chegg
Tutoring
"Start tutoring online with Chegg Tutors."
"Starting at $20+/hour."
"Top tutors can earn $1,000+/month."
"Get paid each week."

Skooli
Tutoring
"Convert your knowledge into cash and earn extra money."
"Skooli tutors earn $25 per hour."
"Accept session when they work for you."

Studypool
Tutoring
"Help students and get paid."
"Earn up to $7,500/mo working from home by helping students with academic questions."
"Larger earnings."

Tueetor
Tutoring
"Tutors have full control of who, what, when and where to teach."
"No middleman, No referral fees."
"Tueetor allows you to decide what subject to teach and what rate to charge."

VIPKid
Tutoring
"Earn up to $22/hr."
"Teach English online."
"Pick your own hours."
"Be your own boss."
"600,000+ Students"

Preply
Tutoring
"Teach online with Preply – 55 subjects."
"Earn up to $550/weekly."
"Get a custom website to promote your services online."
"Set your own hourly rate."

Tailster
Pet Care
"Pet carers have free access to the Tailster platform and carer app."
"You take home 80% of your earnings."
"Your look after the cats and dogs, we look after the rest!."

PetSitter.com
Pet Care
"Most pet sitters earn between $14-19/hr."
"Post your profile at PetSitter.com."
"Search thousands of pet sitting jobs offered on PetSitter.com."

Swagbucks
Online Surveys
"Earn Money Online."
"Make money by completing online surveys about products and services."
"Swagbucks pays its users between $0.05 and $2.50 per survey."

Survey Junkie
Online Surveys
"Share your opinion to help brands create better products."
"Earn Rewards and redeem your Reards with PayPal or e-Giftcards."
"Earn extra cash each month."

CashKarma
Online Surveys
"Earn rewards by completing surveys and more."
"Redeem your points for PayPal cash and Amazon gift cards."
"Increase your REWARD LEVEL."
"Earn Bonuses."

MyPoints
Online Surveys
"Join MyPoints for free and earn for taking polls and answering surveys."
"Redeem your Points for gift cards from your favorite brands or for PayPal deposit."

InboxDollars
Online Surveys
"Earn cash for doing what you love online."
"Read emails, take surveys, play games, sign up for offers."
"No confusing points systems. Members simply get cash."

VIPVoice
Online Surveys
"Share your thoughts with us and you will be treated like a VIP with the opportunity to win vacations, electronics, gift cards, and other great prizes."
"Take surveys. Get Rewarded.

Acorns
Investing
"Anyone can grow wealth."
"Invest your spare change. No surprise fees."
"Set aside the leftover change from everyday purchases by on automatic Round-Ups."

LendingClub
Investing
"Invest in People."
"Invest with Purpose."
"Historical returns of 3-8%."
"Receive principal and interest monthly as borrowers make payments on their loans."

BookScouter
Sell Old Stuff
"Search over 35 book buyback vendors."
"Compare prices and sell your textbooks and used books for the most money."
"Ship your old books for Free and get paid."

Dealo
Sell Old Stuff
"Sell your unwanted goods."
"With the Dealo app, you can download, register, list, or buy within 30 seconds."
"Get paid through PayPal."

Chairish
Sell Old Stuff
"Millions of shoppers want to buy your treasures!"
"Free to list and respond to verified offers."
"Opt-in for local pick up and delivery."
"Get Paid!"

Vinted
Sell Old Stuff
"Make a Vinted profile."
"Create a free listing of your item with photos."
"Make a great description and the selling price of your choice."
"Ship it and get the money for your sale."

Letgo
Sell and Buy
"Letgo is the biggest growing app for buying and selling locally."
"List what you don't need with the snap of a photo."
"We take the trust and safety pretty seriously."

Bookoo
Sell and Buy
"Buy & Sell With Your Neighbors."
"Bookoo is made by yard sale fans, for yard sale fans."
"Moms and Dads use Bookoo to sell for cash, clean up the house, turn buyers into friends."

Decluttr
Sell and Buy
"We pay the most for tech!"
"Over $300 million paid out to over 6 million happy customers!"
"Free shipping on all orders."
"Fast next day payments!"

OfferUp
Sell and Buy
"OfferUp is the simplest, most trusted way to buy and sell locally."
"We believe in the power of human exchange because everyone has something to offer."

Tradesy
Sell and Buy
"Sell what you want and buy what you want."
"List in minutes."
"Earn top dollar."
"We send you a free shipping kit."
"We also handle returns."

Poshmark
Sell and Buy
"Poshmark makes listing items for sale as easy as 1-2-3!"
"Attend a virtual buying and selling event."
"Ship Quick with PoshPost. No stamps, no hassle."

Wish
Sell and Buy
"Easy Setup. No Listing Fees."
"Start making sales right away."
"Wish will show your products to over 300 million consumers in the United States and Europe"

Rentah
Rent Your Stuff
"Rent Whatever, Whenever."
"It is free and easy to start listing goods and services for rent."
"Rentah charges providers 5% of the total cost to Renters"

Sittercity
Childcare
"The best babysitting jobs."
"Weekend babysitting, full-time, part-time, after school."
"Find the best jobs that fit your schedule."
"Turn your time into money."
Sitter
Childcare
"Tens of thousands of jobs found"
"Sitter.com platform helps you connect via instant messaging or by phone call"
"Babysitter, Nanny, Daycare gigs available."

Bubble
Childcare
"Babysitting made simple."
"Set your own rate and only accept the jobs you want."
"Security, Convenience, Flexibility, Transparency."
"Parents pay you via the app.

Zum
Rideshare
"Earn up to $32/hr driving kids."
"We pay the best in the industry"
"Pick your rides in advance and work when you want."
"Some drivers earn up to $750 per week."

AirBnb
Home Rental/Host
"Earn money as an Airbnb host."
"List your space for free."
"Choose your own schedule, prices, and requirements for guests"
"Free $1M liability insurance."

Hometogo
Home Rental
"List your vacation home on the Largest Vacation Rental Search Engine."
"Visibility – over 15 million users per month"
"Flexibility – flexible price models and custom solutions."

HomeAway
Home Rental
"See how much you could earn renting your home"
"Your rental, your way. Set your price, dates, rules, and more."
"We will help you collect a payment, deduct a commission and send you the balance."

Vacasa
Home Rental
"Earn more. Worry less. Rent with ease."
"On average, owners who switch to Vacasa earn 21% more in their first year"
"Dynamic pricing gets you the highest nightly rate.."

Vrbo
Home Rental
"Set up your property."
"Explain what's unique, show off with photos, and set the right price."
"Get the perfect match."
"Start earning."
"We are here for you 24/7."

Kid & Coe
Vacation Rentals
"Make money while you are away from home."
"Kid & Coe will make payment to hosts on the first Friday after the stay has commenced."
"Host payments are made by Direct Deposit, Bank transfer or PayPal."

Homestay.com
Room Rental/Host
"Earn from $700 per month renting out your spare room in the USA."
"Guests are over 18 years old and book homestays for nightly, weekly or monthly stays."
"You control and set your own prices."

FlipKey
Home Rental
"List your home with the world's largest travel community."
"Travelers know TripAdvisor –  a trusted source with global reach"
"Pay just 3% per booking."
"Protected payments."

Kindle Direct Publishing
Writing and Publishing
"Keep control of your rights and set your own list prices."
"Get to market fast – it is Amazon Kindle."
"Earn up to 70% royalty on sales in the US, Canada, UK, Germany, Mexico, Australia"

Lulu Press
Writing and Publishing
"Create an eBook or distribution-eligible print book format."
"Get ISBN and format your manuscript."
"Set your price and choose retail sites to see revenue possibilities."

Blurb
Writing and Publishing
"Self-Publish a Book: Share Your Vision."
"You can sell any format – book or magazine, PDF or ebook – online through Blurb."
"You list price is the cost to print your book and the profit you choose to add."

Smashwords
Writing and Publishing
"Smashwords makes ebook publishing fast, free, and easy!"
"World's largest ebook distributor for self-published authors and small independent presses"
"Earn 60% of list price from major ebook retailers and up to 80% at the Smashwords."

ArtFire
Sell Artisan Items
"ArtFire Gives You the Edge in E-Commerce."
"Open Your Shop in Minutes. Power Seller Tools. Live US-based tech support."
"You can sell handmade goods, vintage items, and craft supplies on
ArtFire."

Zibbet
Sell Artisan Items
"A better way to grow your creative business."
"More sales channels = more sales."
"Simple, all-inclusive pricing. Only pay for what you use, period."
"Zibbet is $5 per month, per sales channel – all-inclusive."

Redbubble
Sell Artisan Items
"A Global Marketplace for Independent Artists."
"Redbubble gives you total control over what you sell your art for."
"Current Redbubble artists actually earn an average margin of 17% of the retail price."

Folksy
Sell Artisan Items
"Over 1/4 million buyers visit Folksy every month."
"Easy to Use. Simple payments. Start selling in minutes."
"List and sell as many items as you like with Folksy Plus!."
"Pay as you go with Basic Folksy."

Society6
Sell Artisan Items
"You control the rights to your work."
"Set your retail prices and your profit for each art print type and size."
"Enable your art for additional products."
"Track your earnings in your account."

TurningArt
Sell Artwork
"Artwork as a Service."
"Leasing: earn a percentage of the artwork's retail price for every month a piece is leased."
"Sales: earn a commission from selling your work with TurningArt."

Zazzle
Sell Artwork
"3 Ways to Make Money with Zazzle."
"Sell your art."
"Sell your products."
"Promote your favorite products. Earn referrals on any purchases. No design experience necessary."

Saatchi Art
Sell Artwork
"Create your Saatchi Art account and start selling your art today."
"We handle shipping."
"Receive 65% on every artwork sold."
"Secure online payments. Artist protection."

CafePress
Sell Artisan Items
"Pick the money making option that's best for you, never any upfront costs."
"List in our market place – create a sale-ready collection of products on CafePress ."
"Take your creativity to the next level."
Aftcra
Sell Artisan Items
"Handcrafted or handmade items."
"Up-cycled or repurposed products."
"Prints, photographs, digital prints, and screen-printed goods."
"Pay only 7% fee of the total sale price."

Sell Artisan Items
"A creative marketplace where more than 33 million buyers around the world spent more than $3 billion per year."
"List your item for just $0.20 – only pay transaction and payment processing fees when you make a sale."

Sell Vintage
"Best Customer Service."
"1st Place Communication."
"1st Place Recommended Selling Venue over Amazon, eBay, and Etsy."
"Fees – No Commission, Listing is 19 cents per item. Setup fee = $100.00

Spoonflower
Sell Print Fabric
"Make Money with Spoonflower selling your designs as fabric, wallpaper, and gift wrap.."
"Earn 10% on every sale, every day."
"Earn 11% -15% as a power seller."
"Join Our Community of Over 16,000 Designers."

Freelance Marketplace
"You bring the skill. We'll make earning easy"
"A Gig is Bought Every 4 sec. 50M+ Transactions. Price Range $5-$10,000"
"It's free to join Fiverr."
"Create a Gig, Deliver Great Work, Get Paid."
Gig Economy Jobs ` Players ` Gig Opportunities
GIG Economy
Platforms