Cars4Christmas Charity
How to Get a Free Car for Christmas?
Who Can Apply for a Free Car?
Where to Apply for Free Christmas Car?
Cars4Christmas was started as a not-for-profit organization to provide charity cars primarily to disadvantaged families, individuals, people with disabilities, and veterans. The founder saw that people would be able to help themselves if they had transportation means.
Cars 4 Christmas recognizes that a large part of the population with a need for basic transportation resides in rural and suburban areas. In most of those places, community transportation is limited. People still need transportation to find a job or go for medical treatment.  That is where the Cars 4 Christmas car charity comes in. Cars 4 Christmas is a seasonal promotion of Car4Heroes.org and gives away free Christmas charity cars during the Holiday season.
It gives free charity cars all year round to qualifying less fortunate families and individuals and uses Christmas to raise public awareness of their car donations to charitable causes. Currently, the organization is expanding nationwide with the Cars 4 Heroes: Christmas Drive program to help veterans, active duty military and their families, first responders, and individuals needing a car.
Who may be eligible for a free car from Cars4Christmas?
Disadvantaged individuals or families going through a difficult time, needing basic transportation, and not being able to obtain a car on their own are encouraged to apply for a free Christmas car.
According to Cars 4 Heroes Christmas Drive:
Every holiday season, we give vehicles to families and people in need, including Veterans, Active Military, First Responders, and everyday people. Whether it is a wheelchair-accessible van or a simple car to get from one place to the next, Cars 4 Christmas is our seasonal promotion to help.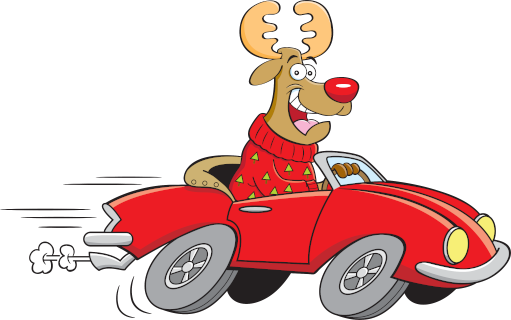 According to Cars 4 Christmas website, they receive thousands of applications per year and are giving away about 300 charity cars each year.
How to apply for a car with Cars4Christmas?
To apply for a free Christmas car for yourself or someone you know, fill out the online application, which requires a story about how the car would improve your (or the recipient's) life.
Typical recipients include veterans, people with disabilities and medical conditions, and those in transitional housing.
Cars 4 Christmas encourages all applicants to submit a story explaining why they need a free car and how it could change their lives.
The charity cannot reply to all applicants and contacts only selected candidates after reviewing all the applications.
Selected applicants are notified by the Cars 4 Heroes: Christmas Drive selection committee and invited for a personal interview regarding their application. When final selection is made, you will be rewarded a donated to Cars 4 Heroes vehicle that matches your need for transportation. The nonprofit makes sure that "all donated vehicle are brought up to road safety standards and in good working order".
Because cars are large items and pricey to ship, most charities, including Cars4Christmas that offer cheap or free cars are locally based. You can find who and where free charity cars for Christmas and year-round are offered by searching and browsing HelpingAmericansFindHelp.org or by contacting local charities, churches, the Department of Human Services, or welfare agencies.
Each program will vary in its qualifications, terms, and conditions for giving you a free car.
You find if you qualify after you apply.
Good luck.
All willing to help the cause of Cars4Heroes can donate their vehicle
and help a struggling veteran or family in need of transportation at
The Supplemental Nutrition Assistance Program (SNAP)
Check Frequently Asked Questions at the Food and Nutrition Services website.