California Food Stamps Offices Near You
List of Food You Can Buy with Your Food Stamps Benefits in California State
If you get approved for California food stamps, you will be able to buy the food you need at any of the listed retailers in the California Food Stamps Stores table using your EBT card issued by the California State CDSS.
Here is a list of the food categories you can buy for your consumption at the Food Stamps retail stores using your food stamp benefits EBT card:
Fruits and vegetables;
Meat, poultry, and fish;
Dairy products;
Bread and cereals;
Non-alcoholic beverages.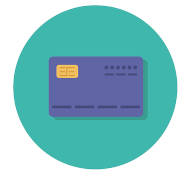 Food stamp benefits are distributed via electronic transfers to the EBT card of each food stamps recipient. Each US state offers EBT benefits cards, including the State of Washington. The State EBT card can be used in the local food stamps authorized retailers.
Recipients in 2017 of Food Stamp (SNAP) Benefits in California
Recipients in 2018 of Food Stamp (SNAP) Benefits in California
Source: Federal Reserve Bank of St.Louis Economic Data
Of the total California population received Food Stamp Benefits in 2018
California Food Assistance Benefits
Find more on what kind of food you can buy using your California Food Assistance benefits…
Food Assistance Program | Eligibility | Apply | Approval | Benefits
Food Stamps * Food Banks * Food Pantries * Soup Kitchens * WIC
School Meals * Special Milk * Summer Food * Senior Nutrition