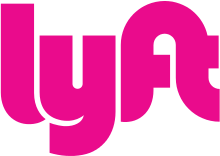 Lyft, Inc. - San Francisco, CA, USA
Lyft, Inc. is a public company. NASDAQ: LYFT
The Lyft Driver Gig is currently available in the USA and Canada.
What is Lyft?
Lyft is a gig economy company that offers on-demand transportation. Like Uber, it develops and operates an advanced on-demand platform accessible via its Lyft website and mobile apps. Lyft offers a gig job for independent contractors to work as a driver using their car. As a Lyft Driver, you can earn by giving lifts to riders who need transportation on-demand. Lyft pays your earnings once per week to the driver's bank checking account. Another option to get paid is using  Lyft Express Pay which is an on-demand payout that deposits driver's earnings on a debit card after reaching at least $50 in ride earnings. Lyft has very basic requirements and very easy signup. Lyft has high ratings as a gig company to work for.
Why Do People Drive for Lyft?
People take a gig job with Lyft mostly for the money they can make without a boss behind their backs. Studies show that people are attracted to gig companies like Lyft for the flexible work schedules they can have. Lyft lists the main reasons drivers work for Lyft, and they are: work schedule flexibility, receiving tips, discover places, make new friends, and get your earnings paid faster.  All those are a good reason for a gig worker to get started with Lyft.
How Much Can You Make Driving for Lyft?
According to a large study released in 2018 by the Economic Policy Institute, driving for a rideshare company like Lyft can generate you an average $24.77 per hour as gross income. After deducting Lyft commissions and fees and taking into account vehicle expenses this gig job leaves you with $11.77 per hour. Lyft claims on their website and in ads that you can make up to $35 an hour driving for them.
What Do You Need to Drive for Lyft?
To get a gig job with Lyft, you must be at least 21 years old. Also, you need to have 4-door vehicle eligible for driving with Lyft. Listed requirements by Lyft are the DMV background check, driver license, required insurance and current smartphone able to run the Lyft app. To drive for Lyft in your area, you must meet all State and local requirements as well. Vehicle requirements may vary by city or county. Lyft has all the info about the eligible vehicles for each service level it offers.
How Much Does It Cost to Start the Lyft Driver Gig?
Applying for a gig job as a driver with Lyft does not cost you anything, but you have to consider the cost of the 4-door car and required documents and insurance. The cost of those items for most Lyft drivers is already incurred and considered a sunk cost. In case you do not have a Lyft eligible car to start driving Lyft offers a rental program called Express Drive. The Lyft rental program offer offers you to rent an eligible vehicle for as little as $0, and insurance and maintenance are included. There is a catch – you have to make a certain number of rides each week to pay $0 weekly rent. For most applicants, the extra cost would be the state business license and in some instances the local city or county business license. Other than that for this gig job, as a Lyft driver, you will need a current smartphone with good coverage service. Lyft takes care of your car inspection and driver screening.
Are You Ready to Drive for Lyft?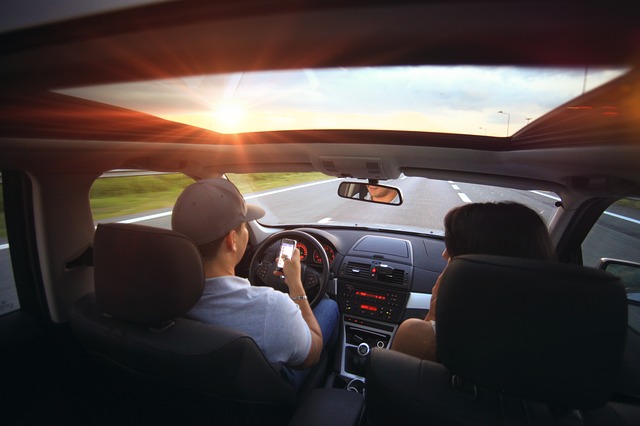 Lyft Gig Job Description:

 
Rideshare Driver
Drive Lyft Standard – standard car for up to 4 riders
Drive Lyft Shared – give shared rides at a discount
Drive Lyft XL – SUV/van rides for up to 6 riders
Lyft Black XL – a premium black SUV with leather for up to 6
Lyft Lux – give rides with your luxury SUV for up to 4
Lyft Lux Black – a premium black car with leather for up to 4
Lyft Driver Earnings:
$18.83 median earnings an hour "Lyft 2018"

$11.77 an hour average "EPI survey 2018"
Lyft Driver Requirements:
21 years old + meet local requirements
Pass Lyft driving DMV record check
Pass Lyft background check
Pass Lyft standards for car + inspection
Provide all required documentation:

Driver's License
Vehicle Registration
License Plate Number
Vehicle Insurance
Lyft Profile Photo
Vehicle Identification Number VIN
Business License where it is required
Lyft Driver Job Type:
Part-Time
Full Time up to 14 hours per shift
Any Time up to 14 hours per shift
Lyft Driver Activities/Tasks:
Transport people using your or a rented car using Lyft Platform App
Lyft Driver Required Experience:
21 years old at least to apply for Lyft Driver, and

Have a U.S. driver license for 1 year at least

Meet all other local requirements to drive
Lyft Driver Work Locations:
States, Metros, Cities, Towns, and areas where Lyft operates
LIST OF PLATFORMS OFFERING GIG JOBS
Find Your Gig Platform. See What Gig Jobs Are Offered On-Demand. What Are Requirements? Can You Do It? How Much Can You Earn? How Much Does It Cost to Get This Gig Job? How Much You Can Really Make For Living?