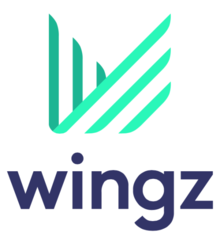 Wingz, Inc. - San Francisco, CA, USA
The Wingz Driver Gig is currently available in the USA.
What is Wingz?
Wingz is one of the leading rideshare companies offering gig jobs in selected cities and airports located in the U.S.A. It operates an advanced on-demand platform accessible via its Wingz website and mobile apps. A gig job as a driver with your car for the Wingz ride-hailing service is an option if you are willing to try the new gig economy. As a Wingz Driver, you can set your schedule and start building your own base of regular riders. Wingz claims that by becoming favorite drivers its drivers receive higher fares by driving airport rides, event rides, and senior rides. To earn by giving rides using the Wingz app. Wingz pays your earnings as a direct deposit into your bank checking account. Wingz has similar to other rideshare companies onboarding and screening process. Wingz gig job is worth looking into where it is available. Wingz currently operates in selected cities and airports in the U.S.A.
Why Do People Drive for Wingz?
Most people would take a gig job with Wingz for the extra income they can earn. According to Wingz, you as a rideshare driver with Wingz may get higher fares by providing excellent rideshare service and becoming a favorite driver to your riders. If you like to drive and help others Wingz rideshare job may be the right thing to do for gig money. No boss, flexibility, meeting new people, and building relationships are frequently cited reasons to drive for Wingz. For some Wingz may turn out to be just a perfect gig economy job.
How Much Can You Make Driving for Wingz?
There is no reliable public data, for now, about how much a Wingz job gig pays. But according to a large study released in 2018 by the Economic Policy Institute, driving for Uber, a similar rideshare company, can generate you an average $24.77 per hour as gross income. After deducting Uber commissions and fees and taking into account vehicle expenses this gig job leaves you with $11.77 per hour. You can expect to take home, before taxes, similar payout by driving rideshare for Wingz.
What Do You Need to Drive for Wingz?
To get a gig job with Wingz, you need to meet the basic requirements listed on the Wingz website. You must be twenty-one year old at least and having a personal or commercial driver license, auto insurance, a smartphone, and a 4-door car. To qualify for Wingz rideshare driving, your car must be five years old or newer and in excellent condition. Wingz onboarding and screening process require a criminal background check on you, initial in-person orientation and disability training – all provided by Wingz. Last but not least you need to be willing to provide excellent customer service by giving rideshares and built your base of regular riders. Wingz focus is on airport rides in selected cities with the main goal of Wingz drivers to become a favorite driver to their riders. Another segments of the rideshare market, which Wingz wants to focus on, are senior rides and event rides. Wingz rideshare strategy is to focus on the most lucrative and customer service demanding segments of the rideshare market by rewarding its gig drivers with higher earnings from the rideshare fares.
How Much Does It Cost to Start the Wingz Driver Gig?
To start driving the Wingz driver gig you will need a 4-door car. This is the biggest startup cost, and for most of us, the car expense is already incurred – we have the car. This will work fine with Wingz if your car is five years old or newer and in excellent condition – otherwise, you have to do something like rent or buy a new car which will cost you some money. The additional cost includes a driver license, car registration, car insurance, and in most cases a business license. Again the cost of those items for most Wingz drivers is already incurred. If you have a busy work schedule, you have to account for the time you are required to spend on Winz onboarding and screening process. Other than that for this gig job, as a Wingz driver, you will need a good smartphone. Wingz will take care of your car inspection and criminal driver screening. All in all, it is easy to apply and get started a gig job with Wingz once approved.
Are You Ready to Drive for Wingz?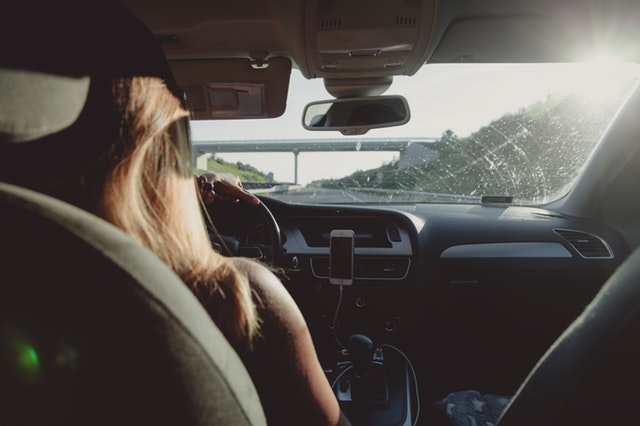 Wingz Gig Job Description:

 
Rideshare Driver – Airports
Drive Wingz Small Car Category
Drive Wingz Medium Car Category
Drive Wingz Big Car Category
Wingz Driver Earnings:
Expect $11.77 an hour average  as per "EPI survey 2018" about rideshare job in the U.S.A.

Expect $11.96 median hourly pay as per "U.S. BLS 2017" about rideshare job in the U.S.A.
Wingz Driver Requirements:
Wingz Driver must be 21 years or older
Pass Wingz criminal background check
Must have U.S. driver license
Must have auto insurance
A 4-door vehicle that is 5 years old or newer
Wingz driver's vehicle must be in excellent condition
Pass Wingz required motor vehicle check
iPhone or Android phone capable to use Wingz driver app
Pass Wingz in-person orientation and knowledge test
Pass Wingz disability training
Wingz Driver Job Type:
Part-Time
Full Time
Flexible – Any Time
Wingz Driver Activities/Tasks:
Give on-demand airport rides, senior rides, and event rides using your car and Wingz Platform App
Wingz Driver Required Experience:
21 years or older

Meet the minimum age to drive in your area
Wingz Driver Work Locations:
Selected Cities and Airports
Austin, Dallas, Houston, Los Angeles, Miami, Orlando, Oakland, Phoenix, Portland, Sacramento, San Antonio, San Diego, San Francisco, San Jose, Seattle, Tampa
LIST OF PLATFORMS OFFERING GIG JOBS
Find Your Gig Platform. See What Gig Jobs Are Offered On-Demand. What Are Requirements? Can You Do It? How Much Can You Earn? How Much Does It Cost to Get This Gig Job? How Much You Can Really Make For Living?