Alabama Christmas Help and Assistance
Alabama Christmas Help and Assistance Near Me
Alabama Christmas Help List of Charities and Locations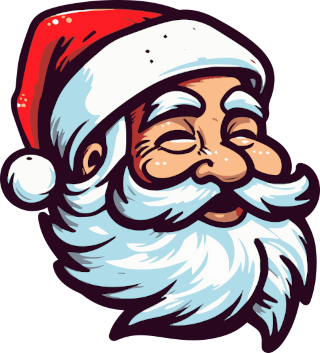 Keep in Mind
Christmas assistance and help are local.
Most Christmas assistance programs require registration in advance.
Contact a listed charity near or in your local area.
QUICK INFO BOX
Top Five Most Popular Nationwide Christmas Help
Organizations Providing Assistance in the State of Alabama
The Salvation Army Christmas Assistance
The Salvation Army provides Christmas assistance to those who need it every year during the holiday season. The Holiday Giving provides local families, kids, and individuals with Christmas dinners, toys for children, clothing, and gifts to needy families. Some centers run the Angel Tree Program, which offers gifts for disadvantaged children, individuals, and senior citizens.
Each local Salvation Army Center lists its Christmas Assistance Registration dates. Contact your local Salvation Army center as soon as possible to inquire about the registration dates and deadlines. Contact: Local Salvation Army.
Christmas Adopt-A-Family Programs
During the Holiday Season, Adopt-A-Family Programs are organized by many charitable and non-profit organizations. Tailored to assist families undergoing crises such as unemployment, homelessness, or medical challenges, these holiday programs aim to support those lacking the resources for joyful Christmas celebrations.
Christmas presents a good time for more fortunate families to exhibit their generosity by adopting a family facing hardships. While program specifics may vary, eligibility typically targets families within the low-income bracket.
Local community agencies play a vital role in referring families in need of Christmas assistance to the Adopt-A-Family Program. Typically, these programs provide a complete dinner for the adopted family and distribute gifts and toys for the children.
Individuals interested in participating are encouraged to explore Adopt-A-Family programs offered by local charities within their communities, fostering a sense of giving and unity during the holiday season. Contact: Local Adopt-A-Family
Toys for Tots
Toys for Tots, a nationwide charitable program led by the U.S. Marine Corps Reserve, strives to bring the enchantment of Christmas to less fortunate children by distributing donated toys as gifts.
The program's core mission is to give a message of hope to underprivileged youngsters by providing them with a new toy during the holiday season. This initiative aims to contribute to their development into responsible, productive, and patriotic citizens.
To request a Christmas toy, submit the required information through the "Request A Toy" portal, and a local Toys for Tots Campaign Coordinator will promptly respond. Contact: Local Toys for Tots
Angel Tree Program
Some local Salvation Army centers administer the Angel Tree Program, which provides gifts for underprivileged children and senior citizens aged 60 and above. Typically initiated in early November, Angel Trees adorned with tags specifying an angel's age, gender, and gift preferences are placed in local stores and malls.
Community members can select a tag, purchase items matching the chosen angel's preferences, and leave them at the store. Individuals and families can register with the local Angel Tree Program at The Salvation Army Center to become an angel recipient, ensuring they meet the specified criteria.
The Salvation Army Angel Tree Application for Christmas Assistance makes applying with and without invitation codes easier in areas where the Angel Tree program is active.
To check eligibility and apply for Angel Tree Christmas Assistance near your location, visit their website and enter your zip code.
USPS Operation Santa
This is one of the oldest Christmas help programs in the USA. USPS Operation Santa was established by the United States Postal Service to help kids and families in need during the Christmas holidays.
The USPS Operation Santa program is accepting letters from people nationwide and fulfilling their wishes by providing letters for adoption on the USPS Operation Santa website.
If you need Christmas help, you should write a letter to Santa Claus. The letter must be legible and include your full name and address and a list of the gifts you wish Santa Claus to bring. The letters are carefully read and posted without personal information.
Generous people read and adopt the letters and find the gifts to help Santa fulfill the writers' wishes. The gifts are then shipped to the letter writers to get delivered by Christmas day.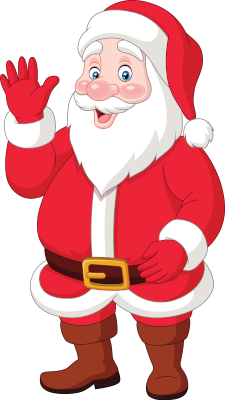 Write to Santa
List the gifts you want
Address your letter to:
Santa
123 Elf Road
North Pole, 88888
Christmas Help and Assistance in
Alabama Counties, Cities, Towns, Urban and Rural Areas
Find Charities, Locations, Websites, Phone Numbers
HEARTS of Cleburne, Cleburne County, AL

 

⇑

 

– HEARTS is a charitable organization with locations in Ranburne and Heflin. During holidays, HEARTS runs Christmas Clearinghouse –  a sponsorship program for Cleburne County families needing help providing Christmas for their children. Call: 256-568-5003
Etowah Baptist Missions Center in Gadsden, Etowah County, AL

 

⇑

 

– This organization provides free food baskets for Thanksgiving and Christmas. Usually, the food baskets include turkey, turkey ham, cranberry sauce, instant potatoes, and other holiday food items. Children can get Christmas toys at the Missions toy store. Call: 256-546-2980
The Ministry Center at Green Springs, Birmingham, Jefferson County, AL

 

⇑

 

– Christmas help and assistance are offered through The Ministry Center's Share the Joy Christmas Program. This program is designed to meet the Christmas financial and social needs of families and grandparents raising grandchildren. Call: 205-326-121
YWCA Central Alabama Santa's Workshop, Birmingham, Jefferson County, AL ⇑ – Each year, YWCA Santa's Workshop Christmas helps local low-income families to have happier holidays. On the workshop day, children meet Santa and make crafts and gifts. Parents also get Christmas gift cards and books for their children. Call: 205-322-9922
Church of the Highlands, Birmingham, Jefferson County, AL ⇑ – During our Christmas Mall Experience, known as Giving Hope, families will be matched with a dedicated host to assist them in choosing gifts for their children. At each location, helpers will be on hand to wrap the chosen gifts, and ministry teams will be present to offer prayers and support to each family. Call: 205-980-5577
Christmas Charities of Jackson County ⇑

 

– Hosts adopt-a-family or child in need for Christmas and provides needy children, disabled, and elderly in Jackson Co, AL, with toys, clothing, food, and other essentials. Call: 256-575-6056
Christmas Charities Year Round (CCYR), Madison County, AL ⇑ – Provides free clothes, shoes, bedding, kitchen, and other household items to needy individuals and families in Madison County, AL, year-round, and offers Christmas assistance and help by providing gifts and meals to the elderly and disabled, Call: 256-837-2373
The Salvation Army of Coastal Alabama, Mobile, Mobile County, AL

 

⇑

 

– Christmas assistance registration usually starts in October each year. The Salvation Army of Coastal Alabama is located in Mobile, AL, and accepts online and in-person registrations for the Angel Tree Program. Call: 251-438-1625
First Baptist Tillman's Corner, Community Missions, Mobile, Mobile County, AL ⇑ – Mission of Hope helps children of low-income families receive new coats, shoes, and gloves during the Christmas holidays. Children can get Christmas toys at the Toy Room of Mission Hope. Call: 205-255-7181
MONTGOMERY COUNTY
ALABAMA
Christmas Clearinghouse, Montgomery, Montgomery County

 

⇑

 

– A Christmas assistance program run by the Volunteer & Information Center in Montgomery, AL, that assists those in need during the holiday season. Call: 334-264-3335
Neighborhood Christian Center, Decatur, Morgan County, AL

 

⇑

 

– The Christmas Ministry program offers new toys at their Toys Store for kids and provides families with clothes via a sponsoring program. Call: 256-351-7633
Shelby Emergency Assistance, Montevallo, Shelby County, AL

 

⇑

 

– Shelby Emergency Assistance is a nonprofit in Montevallo, AL, that runs projects to help people in crisis become self-sufficient. Their Project Christmas is designed to help children in the Montevallo and Wilton areas get gifts for Christmas time.  Call: 205-665-1942 
TUSCALOOSA COUNTY
ALABAMA
Catholic Social Services of West Alabama, Tuscaloosa County, AL  ⇑ – This organizations provide year round including Chtistmas time financial assistance, food, and clothing to low income people not only in Tuscaloosa County but also in Marion, Winston, Lamar, Pcken, Hale and Fayette counties. If you reside andy of those areas and need help during holidays contact them. Call: 205-759-1268
Mission of Hope Dora, Walker County, AL

 

⇑

 

– Mission of Hope helps children of low-income families receive new coats, shoes, and gloves during the Christmas holidays. Children can get Christmas toys at the Toy Room of Mission Hope. Call: 205-255-7181

Christmas Assistance and Help Quick Info Box of Helping Americans Find Help site can answer some of the most popular questions people ask, like:
How can I get help for low-income Christmas?
Does the Salvation Army help with Christmas?
Who helps families for Christmas?
Where can I get free toys for Christmas?
Some other searches from our analytics that may help you find the right organization or source to get your Christmas assistance and help:
local adopt-a-family
a free car for Christmas
toys for tots sign up
cars for Christmas Omaha
giving a car for Christmas
Good Luck and Happy Holidays to all visitors in need of Christmas Assitance and Help!
Christmas Assistance and Help
Search Christmas Assistance and Help Near Your Location