Top Charities and Sites to Get 2022 Christmas Help and
Assistance for Low-Income and People in Hardship
Christmas help to low-income individuals and families is being offered each and every year in every State in the USA.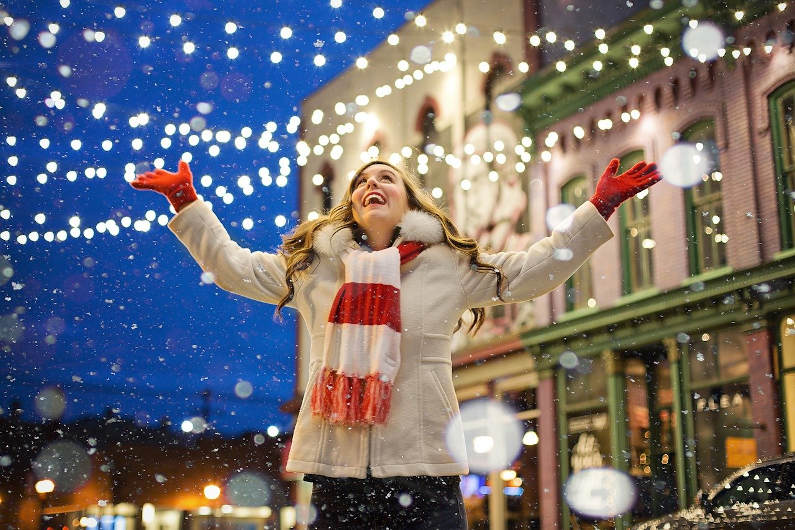 When Christmas comes, tens of thousands of charities and non-profit organizations, as well as individuals and families, are extending helping hands to millions in need to fulfill their Christmas wishes and basic needs.
As 2022 Christmas is approaching, many will need a helping hand. A generous helping hand to bring the necessary food, toys, gifts, and joy to their homes. This is very much needed at this difficult time for all of us created by the COVID-19 coronavirus pandemic and the following inflation. Christmas charities and volunteers across the USA are offering a lot of help this year. This 2022 Christmas help will make the holidays of many families and individuals in need warmer and brighter.
Christmas Meal is a Tradition in America
By tradition, the Christmas celebration is associated with a special Christmas family meal.
Exchanging Christmas cards and gifts and giving toys to children is an important part of the Christmas holiday celebration.
Many families and individuals that traditionally celebrate Christmas might get surprised this year. They may find that some or most of the Christmas activities this year are out of their reach.
It is just not easy on anyone to be surrounded by plenty of reminders that Christmas is around the corner and there is little money if any, for so much anticipated holiday celebration.
Christmas is such a special time for everyone to help those who cannot afford it.
A little Christmas help can make the underprivileged feel the holiday's joy again along with others. And kids – every kid should get a Santa Claus visit this Christmas, no matter what is their family's economic situation.
It is just that Christmas magic should be brought to all the kids.
Fortunately, during this magical time of the year, there are more fortunate and generous Americans offering real and timely Christmas help to their fellow citizens in need.
Christmas is probably the best time to give to others and to make a donation to a charity or non-profit that is providing Christmas help to the underprivileged and people in need.
Christmas is About Giving
In the USA, Christmas has always been about celebrating, family gatherings, giving, and receiving. And most importantly, a lot of people giving to help others will learn that giving makes you feel happy. And the research shows that giving is good for your health. It is always better to give and to help others in need – especially during Christmas time. 
While generous individuals and families can directly help others in need of 2019 Christmas help, they can also make donations to charities, churches, and non-profit organizations that are usually providing Christmas assistance to local families and individuals in need.
Donation to those charities helps them build the necessary resources to help people in need during the Christmas holidays. The majority of those charitable organizations operate and provide assistance year-round to the needy.
Some families and individuals in need of Christmas assistance this year may be in an income bracket where they may qualify for help from local government agencies.
While government organizations do not advertise Christmas help per se, they have various assistance programs year-round. If the qualifying requirements of the government programs are met, you can get the help you need.
Social and media sites show that the most searched and needed Christmas help is assuring special Christmas dinners and items like non-perishable foods, baby and teen clothing, blankets, coats, hats, gloves, and household items like pots, pans, linens, and cleaning supplies.
Most of the charities that provide Christmas help this year accept applications directly, like local Salvation Army centers; others, like Christmas Connection, provide Christmas assistance to families in need that are referred to them by local social workers.
Individuals and families that have a specific need for assistance can always call 2-1-1 and speak to a counselor – and they are available 24/7. You can call 2-1-1 at any time and get free and confidential information and referral for help with food, housing, employment, health care, and counseling.
Christmas help this year
The Salvation Army
The Salvation Army provides Christmas dinners, clothing, and toys for kids from needy families. All Christmas help and assistance are provided locally. Use the location service on their website to find your local Salvation Army Community Center. To get Christmas help, you must register in advance. Each local Salvation Army Center lists its Christmas Assistance Registration dates. Contact your local Salvation Army center as soon as possible to inquire about the registration dates and deadlines.
Angel Tree Program
Angel Tree Program is offered by The Salvation Army local centers and provides gifts for disadvantaged children and senior citizens who are 60 years and older. Usually, Angel Trees are placed in stores and malls at the beginning of November as each tree is decorated with tags with an angel's age, gender, and gift wishes.
Community members select an angel's tag and purchase items from the store that are left for the chosen Angel. To become an angel, you must register with the local Angel Tree Program in The Salvation Army Center. To qualify, one must meet the listed requirements.
The Salvation Army Angel Tree Application for Christmas Assitance offers online applications with or without invitation codes for areas where the Angel Tree program currently operates. Visit their website and check by entering your zip code to find if you can apply for Angel Tree Christmas Assistance offered near your location.
Adopt-A-Family Programs
During Christmas time, countless charities and non-profit organizations are running the Adopt-A-Family program. This is a Christmas holiday program designed to assist families who are in crisis as a result of unemployment, homelessness, or medical issues and who do not have the resources to celebrate the holidays.
Christmas holidays are the best time for more fortunate families to show their generosity by adopting a family for Christmas. Programs vary, but in general, they have the requirement for the family to be in the low-income range. Local community agencies play a role by referring families in need of Christmas help to the Adopt-A-Family Program. Adopt-A-Family Programs, in general, offer a complete dinner for the entire adopted family and gifts and toys for the children.
Check your local charities for Adopt-A-Family programs. Adopt-A-Family programs are normally run by local charities and cover local communities.
Toys for Tots
Toys for Tots helps less fortunate children experience the Christmas magic along with others by distributing to them donated toys as Christmas gifts. Toys for Tots is the U.S. Marine Corps Reserve charitable program. Its primary goal is to "deliver, through a new toy at Christmas, a message of hope to less fortunate youngsters. The purpose is to assist them in becoming responsible, productive, patriotic citizens."
You can request a toy for Christmas by submitting all the required info at "Request A Toy". A local Toys for Tots Campaign Coordinator will get back to you. Toys for Tots campaign believe that by helping the nation's less privileged children through donations, they make kids feel like a part of the community and allow them to fully experience the Christmas joy and celebration.
Cars4Christmas
Cars4Christmas helps low-income, disadvantaged individuals and veterans who do not have basic transportation and are not able to get one on their own. The 501(c)3 non-profit organization Cars4Christmas has been operating for 20 years now and expanding nationally.
In the months prior to the Christmas holidays, Cars4Christmas organizes fundraising events, accepts donations, and obtains cars for the Christmas donation.
The cars are then donated to selected poor individuals and families who cannot obtain basic transportation on their own.  Living in rural and suburban areas, where public transportation is limited. Apply by visiting their website here and providing the required information.
Telling your story and explaining how getting a free car can change your life is an important part of the application.
Find more local charities, community organizations, and agencies that offer Christmas assistance and help for low-income and people in hardship by checking our Christmas Holiday Assistance Quick Info Box.